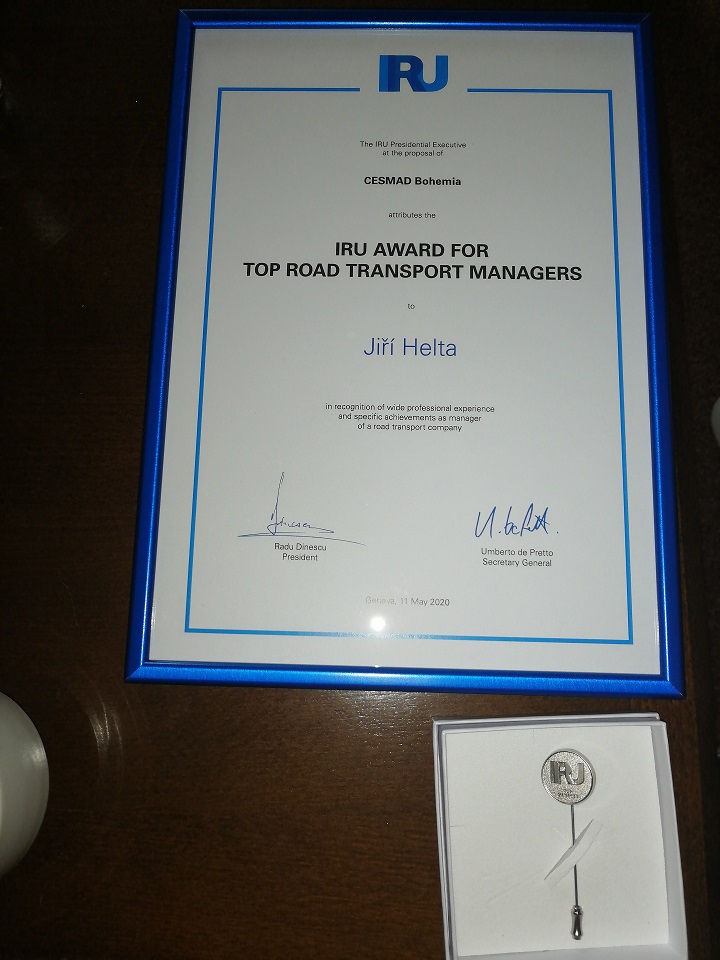 We are happy to be able to share the news with you under the EPLI brand. Mr. Jiří Helta from the company Eop & Hoka s.r.o. received as one of two personalities in the Czech Republic the IRU award - Best Manager in Road Transport for the year 2019.
The International Road Transport Union (IRU) annually awards this award to road transport managers who have held a managerial position for at least 5 years and have demonstrated their managerial skills in the development of transport services, systematic development of company employees and last but not least in increasing road safety operation through the introduction of effective measures.
Congratulations to Jirka!
---
back to news